Animation Editor User Interface
Topics
Opening Animation Editor
You can open the Animation Editor from O3DE Editor.
To open the Animation Editor
From O3DE Editor, choose Tools, Animation Editor.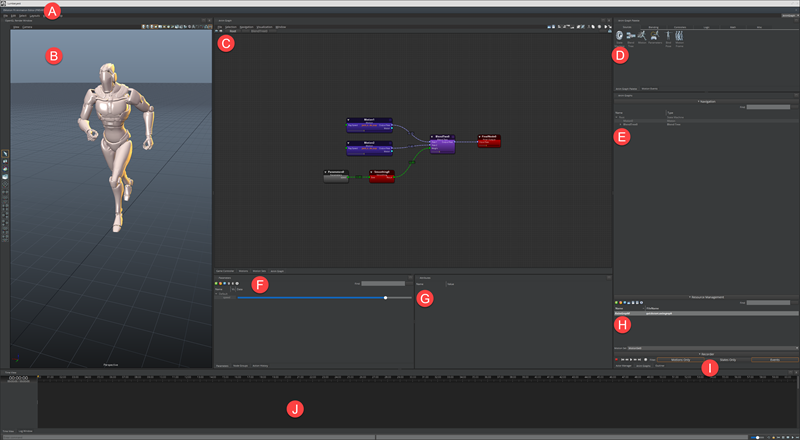 On the Animation Editor, you can do the following:
From the menu bar, you can do the following:

Open actor files.
Open, create, and save your workspaces.
Select and deselect actor instances.
Change the layout view of the editor.
Display or hide menus for the Animation Editor.

View your character in the perspective window.

Anim Graph - View and edit your animation graph to define your character's behavior.

Anim Graph Palette - Drag and drop nodes into the animation graph grid.

Anim Graphs Navigation - View the hierarchy of your nodes.

Parameters - View, add, edit, or delete parameters for the animation graph.

Attributes - View, add, edit, or delete attributes for the selected node in the animation graph.

Resource Management - Add, load, save, and delete animation graphs.

Recorder - View what triggers the recording and manage the playback options.

Time View - View recorded debug information and edit event tracks of the selected motion.
---