Motion Sets Interface
Use the Motion Set pane to create motion set files and add motion files to it.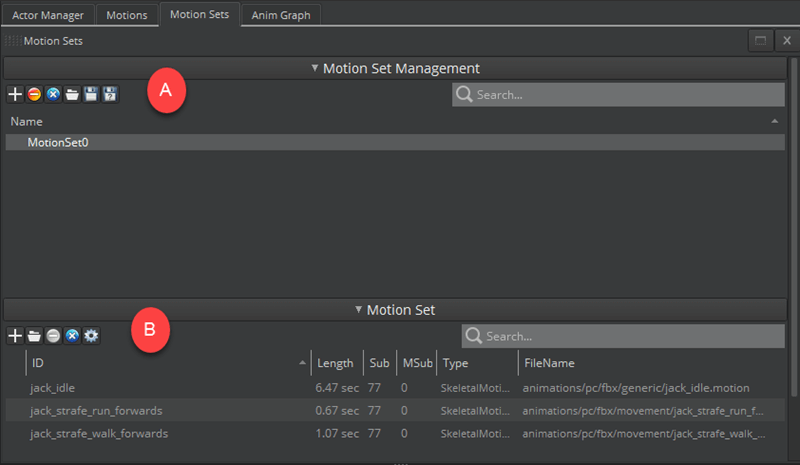 In the Motion Sets pane, you can do the following:
Motion Sets Management - Add, open, save, or delete motion sets.

Motion Sets - Add, open, or delete the motion files in the selected motion set.
---