Using the UI Editor
You can use the UI Editor to create, customize, and animate various game user interface elements and components such as menus, buttons, and heads-up displays (HUDs).
The UI Editor consists of the following:
Toolbar - Commonly used tools and settings

Hierarchy pane - List of UI elements that you create

UI canvas tab bar - Tabbed display of open canvases

Viewport - Display of the UI elements on the current UI canvas

Properties pane - Component properties for the selected element

Animation Editor - Tool for animating UI elements
Note:

You can tear away and redock the Hierarchy pane, the Properties pane, the Animation Editor, and sections of the toolbar to customize the UI Editor.
To open the UI Editor
In O3DE Editor, choose Tools and then UI Editor.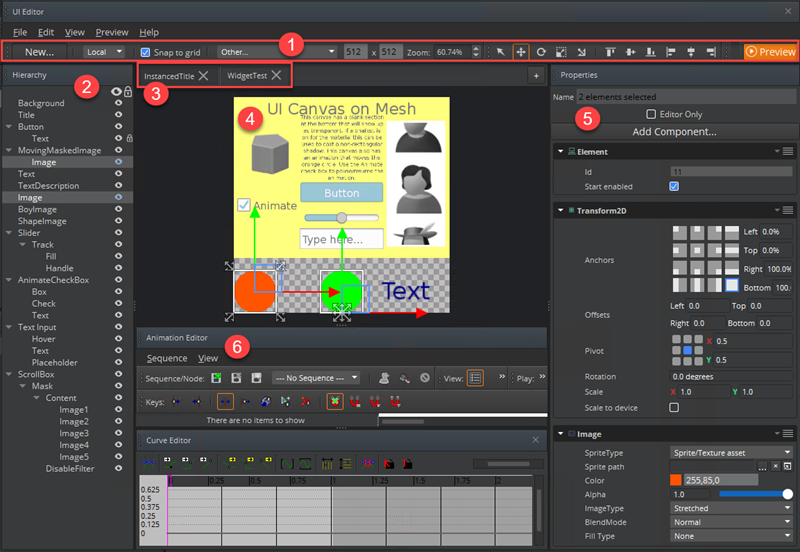 ---